Feline Fine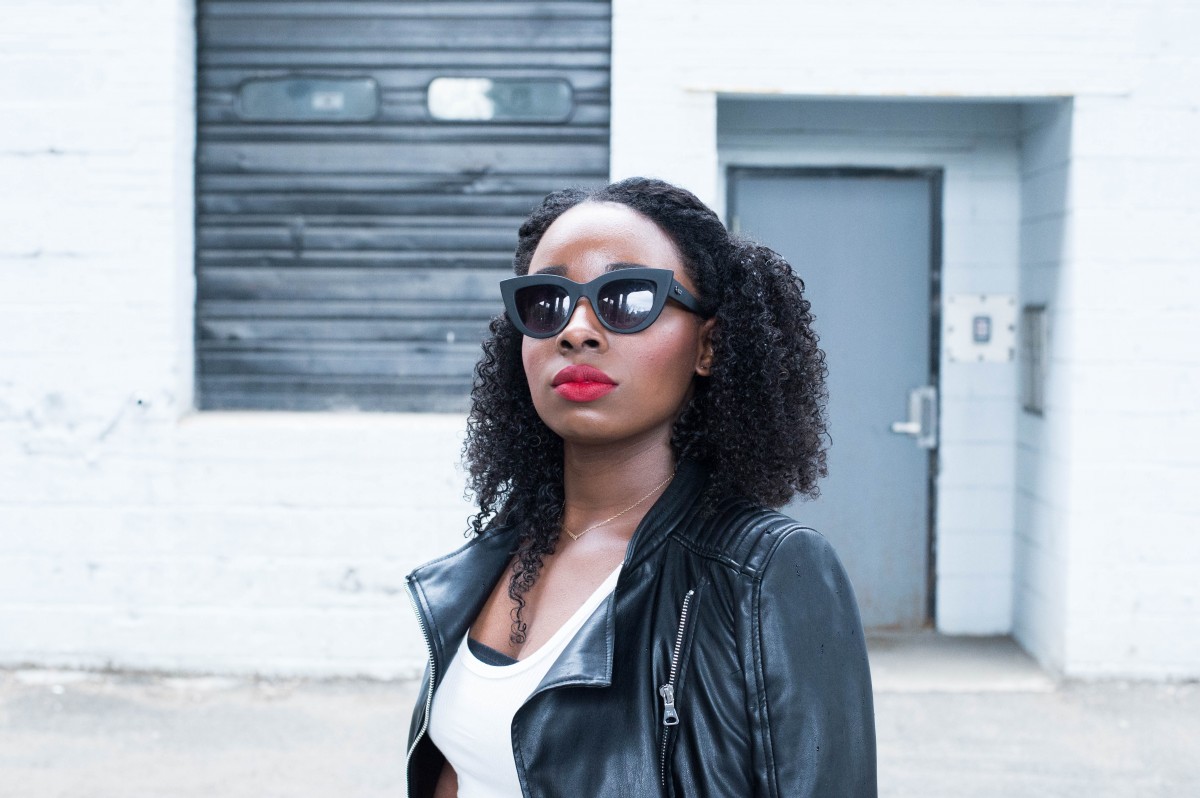 Anytime I think of leather jogger pants, I think of Kanye's rant about how he was trying to make them happen years ago, "[We] brought the leather jogging pants six years ago to Fendi, and they said 'no.' How many motherfuckers you done seen with a leather jogging pant?"
Gotta love Kanye and his random nuggets of hilarity.
Anyway, I recently picked up a pair while browsing my local Buffalo Exchange, and while I wasn't really in the market for leather joggers, they were a whopping $5, and I felt like passing up this deal meant that somewhere an angel would lose its wings.
I paired my bargain joggers with a simple tank from H&M, leather jacket from Zara (I love the quilted details on the sleeves), lots of bangles, and my most current obsession, these lace-up heels from Express.
I absolutely adore these sunnies from Quay Australia— I love that they were able to update the classic cat-eye frame by making it matte. I don't have any other shades in my collection quite like these, and I think they add a lot of attitude, especially when paired with a pretty, red lip.
I love a good monochrome look.
xx,
Tasha
Jacket: Zara // Tank: H&M // Tube top: Forever 21 // Leather Joggers: Thrifted // Shoes: Express // Sunnies: Quay Australia // Bag: Ebay // Bracelets: Various // Rings: Forever 21 // Lipstick: MAC Cosmetics "Ruby Woo" // Extensions: c/o Kurly Klips